Best Hinge Prompt Answers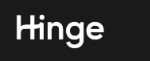 We've gathered a list of the best hinge prompts so that you can start engaging and meaningful conversations with ease.
I'm Looking For…
Finding the right person for a meaningful connection is no easy feat. Hinge prompts are a great way to showcase your personality and express what you're looking for in a partner.
Here are some creative and unique responses to the "I'm Looking For…" prompt that can help you stand out from the crowd.
1. Someone who loves adventure and trying new things.
2. A partner who is kind, funny, and understanding.
3. A strong connection built on trust, respect, and loyalty.
4. Someone who is passionate about life and living each day to its fullest.
5. A great listener who will always be there to lend an ear or provide advice.
6. Someone who is open-minded and always willing to learn new things.
7. An honest and genuine person who is true to themselves and their values.
8. A partner who appreciates small gestures and values quality time together.
9. A supportive teammate who will always have my back no matter what life throws our way.
10. Someone with a positive outlook on life and a desire to make the world a better place.
Best Hinge Prompt Answers for Girl
Dating Me Is Like…
Finding the perfect avocado: accurate. Whether you're looking for a serious relationship or a light-hearted fling, dating me is like cutting open a perfectly ripe avocado. I'm looking for someone who's not too soft, not too hard, and just right in the middle.
Taking a big sip of cold water: refreshing. I'm always up for an adventure, and I love to explore different cultures. I'm looking for someone who can keep up with me and be my partner-in-crime.
Climbing a mountain: rewarding. I'm the type of person who loves a challenge, and I'm always up for the next big thing. I'm looking for someone who can keep up with me, and is ready to take on anything life throws our way.
Having a snowball fight: fun! If you're looking for someone to share the good times with, then look no further than me. Dating me is like having a snowball fight – it's always full of laughter and excitement.
Exploring a new city: exciting. I love to travel and explore new places with someone special by my side. If you're looking for an adventure, then dating me is like exploring a new city together – full of surprises and new experiences.
I Get Along With People Who…
Hinge is a great way to get to know someone better and to find out what kind of people they get along with. Here are some great answers to the Hinge prompt "I get along with people who…"
1. Have a positive outlook on life and are willing to take risks.
2. Are open-minded, creative thinkers who are willing to explore new ideas.
3. Show respect for others, even if they don't agree with their views.
4. Are goal-oriented and motivated to make things happen.
5. Have a sense of humor and aren't afraid to laugh at themselves.
6. Are passionate about something and aren't afraid to talk about it.
7. Respect different backgrounds, cultures and opinions.
8. Are loyal friends who are there for you when you need them most.
9. Are honest and trustworthy, even when it isn't easy.
10. Are kind and considerate, even when things get tough.
The Best Way To Show Who I Am…
1. Two truths and a lie: This prompt is the perfect way to show off your creative side and really express who you are. It's also an easy way to start a conversation, as people can ask which one was the lie or what the truth was.
2. Let's debate this topic: This prompt allows you to showcase your wit and intelligence. It also shows off your passion and your opinion on various topics, which can be incredibly attractive to potential dates.
3. Show us a picture of you in your favorite place: This prompt is a great way to show off your adventurous side and share your favorite places with others. It's also an easy conversation starter and allows potential dates to get to know more about you.
4. What I look for in a partner: This is a great way to express what you want in a relationship, as well as what you value most in a potential partner. It's also a way to show that you're serious about finding someone who meets your standards.
5. Describe yourself in three words: This prompt is an effective way to summarize yourself in an attractive manner and set yourself apart from the competition. It's also an opportunity to show how unique and interesting you are.
My Life's Mantra Is…
We all have a mantra that we live by, and it's a great way to show your potential matches the kind of person you are. Here are some of the best, most inspiring answers to Hinge's "My life's mantra is…" prompt.
1. Live life with intention – This is an easy one, but it's so true. Set your goals and go after them!
2. Stay positive – In any situation, try your best to remain upbeat and see the light in every dark cloud.
3. Believe in yourself – Remind yourself that you can do anything you set your mind to and that you are capable of achieving great things.
4. Enjoy the journey – Don't forget to appreciate all of the little moments in life, even when things get tough.
5. Treat others with respect– Always be kind and respectful, even when someone else isn't doing the same for you.
6. Make mistakes and learn from them – No one is perfect, and it's important to recognize and learn from your mistakes.
7. Find something to be grateful for every day – Even on the toughest days, try to find something that you can be thankful for.
8. Love yourself first – You can't truly love someone else until you first love yourself, so make sure you take time for self-care and self-love.
If I Could Visit Anywhere In The World…
If you're looking for a great Hinge prompt to spice up your profile, consider asking yourself "If I could visit anywhere in the world, where would I go?" Here are some of the top answers people have given to this prompt:
1. Australia – Whether it's the Great Barrier Reef or the Outback, Australia has something for everyone.
2. Greece – Get lost in ancient ruins and explore the Mediterranean islands.
3. India – Experience the culture, cuisine, and wildlife of this diverse and vibrant country.
4. Japan – From sumo wrestling to snow monkeys, Japan is full of must-see attractions.
5. Costa Rica – Relax on the beaches and explore the jungle-covered volcanoes.
6. Canada – Enjoy its majestic mountains, bustling cities, and beautiful lakes.
7. South Africa – Watch elephants roam in Kruger National Park or enjoy wine tasting in Stellenbosch.
8. Italy – Take in the art, architecture, and delicious food of this European country.
9. Thailand – Soak up the sun on its picturesque beaches or explore its bustling cities like Bangkok.
10. France – Tour the Eiffel Tower in Paris or enjoy a romantic getaway in the south of France.
My Perfect Date Would Be…
My Perfect Date Would Be…
1. A candlelit dinner at a cozy restaurant.
2. A walk in the park under the stars.
3. An outdoor movie night with blankets and snacks.
4. A day trip to a nearby city for sightseeing and lunch.
5. A picnic in the countryside for a romantic lunch.
6. Taking a drive around town with some music playing in the background.
7. Stargazing and telling stories by a campfire.
8. Rock climbing or another adrenaline-filled date activity.
9. Going to a comedy show or play together.
10. Exploring a nearby museum or gallery to learn something new together.
The Most Important Person In My Life…
The Most Important Person In My Life…
1. My partner, who knows me inside and out and is always there to support me.
2. My parents, who have been by my side since day one, offering guidance and advice.
3. My friends, who have seen me through the highs and lows of life and are always there to listen.
4. My siblings, who are my closest confidants and know me better than anyone else.
5. My mentors, who have helped me navigate through difficult times and shown me what it means to be successful.
6. My teachers, who have taught me valuable lessons that I carry with me throughout my life.
7. My colleagues, who have helped build my skillset and encouraged me to reach new heights.
8. My pets, who bring joy to my life when I need it the most.
If I Could Change One Thing About Myself…
If you want to make your profile stand out on Hinge, you'll need to think about how you answer the prompts. The "If I Could Change One Thing About Myself" prompt is one of the best opportunities to show a potential match who you are. Here are some great examples of this type of Hinge prompt answer:
1. "I'd like to be more patient with people"
2. "I'd like to be more organized and less messy"
3. "I'd like to be less impulsive and think more before I act"
4. "I'd like to be more confident in my decisions"
5. "I'd like to be more comfortable speaking in public"
6. "I'd like to be less of a procrastinator and plan ahead better"
7. "I'd like to be more mindful and present in the moment"
8. "I'd like to be better at taking criticism constructively"
No matter what you choose, your Hinge prompt answer should give potential matches an insight into your personality or goals. You can also use this Hinge prompt as an opportunity to show off your sense of humor by answering with something funny or lighthearted.
The Best Advice I've Ever Received…
The best advice I've ever received is to be true to myself and to not let anyone else dictate my life. We all have our own unique perspectives and opinions, and it's important to stay true to ourselves. This advice has been especially helpful when it comes to online dating. Hinge prompts can help you showcase what you're all about, and the best answers to Hinge prompts make her reply to your messages – so be yourself!
It's also important to pay attention to the details when creating your profile. Think about what makes you unique, and try to include your "fun facts" in your profile. This will help potential suitors get a better idea of who you are and may even draw their attention.
Finally, when it comes to starting a conversation, don't be afraid to be creative and show off your personality. Comment on prompts or photos that aren't too obvious and that others haven't commented on (the person has seen enough "I like this pic" comments). Make sure your response stands out!
The Best Hinge Answers For Guys (dating-trap.com)
good hinge answers for girls (dating-trap.com)