Bumble Vs Tinder: You Decide !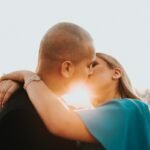 Bumble Review: Worth the Buzz?
If you're a fan of online dating, you may have heard of Bumble. This dating app has created quite the buzz among online daters looking for love. Similar to Tinder, users swipe right or left on potential matches, but with one twist: on Bumble, only women can initiate a conversation. This means that guys can't just mindlessly swipe right in hopes of a hookup; they have to put in the effort to create a compelling bio and wait for a woman to make the first move. This feature has given Bumble a reputation for being a more respectful dating site than its competitors. As for the quality of matches, users generally report that Bumble attracts more professional, educated singles than other apps. Of course, not everyone is going to find their soulmate on Bumble, but that's true of any regular dating endeavor. Overall, if you're tired of swiping through a sea of shirtless mirror selfies on other dating apps, Bumble is definitely worth a try.
* What is Bumble Bantr?
Bumble Bantr is a unique feature of the popular dating app, Bumble. In a world where online dating has become the norm, Bumble set out to create a platform that puts women in control of their dating experience. With their original feature of only allowing women to initiate conversations with their matches, Bumble was already changing the game in the dating world. But with the introduction of Bumble Bantr, they have taken it a step further. Bumble Bantr is a tool that allows users to send personality-based messages to their matches, using prompts based on their profile photo. This feature is designed to help people make meaningful connections beyond just swiping right on a profile. The prompts are meant to spark interesting discussions and give people a chance to show off a bit of their personality before making plans to meet up in person. It's a refreshing change in a world where online dating can often feel impersonal. Bumble Bantr gives users the ability to engage with potential matches in a more personal and meaningful way, making it easier to find people they actually want to spend time with. Overall, Bumble Bantr is a great way to make online dating feel a little less like a game and more like a chance to forge real connections with other people.
* How Does Bumble Bantr Work?
Bumble Bantr is a unique feature added to the Bumble dating app. This feature allows women to engage in friendly and casual conversations with their matches. Once a match is made, the woman has 24 hours to send the first message. The message can be anything from a simple greeting to an interesting question. The purpose of Bantr is to encourage women to make the first move and break the ice with their matches. Bumble Bantr also has a filter feature that allows users to filter out matches based on specific criteria such as age, distance, and interests. This makes it easier for women to find matches that are more compatible with them. When using Bantr, it's important to keep the conversation light and non-threatening. It's also important to respect boundaries and avoid making any offensive or inappropriate comments. If a user breaks the rules, they can be banned from the app. Overall, Bumble Bantr is a great way for women to take control of their dating experience and start conversations with matches in a more comfortable and relaxed manner.
* Tinder's Features vs. Bumble's Features
Tinder and Bumble are two of the most popular dating apps in the world. Both apps offer similar features that allow users to swipe through potential matches and make connections online. However, there are some key differences between the two. Tinder has a reputation for being more hookup-oriented, while Bumble is considered more of a dating app. Bumble has a unique feature that requires women to make the first move, reducing the number of unsolicited messages women receive. Additionally, Bumble allows users to add more information to their profile than Tinder, which focuses more on quick and easy matching. Bumble's profile includes prompts for users to showcase their personality and interests, like a fun fact or their favorite travel destination. Tinder's profile is more straightforward, with users entering their basic information and a few photos. Tinder also offers additional features like Passport, which allows users to match with people in other locations, and Super Like, which signals extra interest in a potential match. While both apps offer exciting opportunities for online dating, Tinder and Bumble cater to different audiences and may suit different needs depending on what a user is looking for in their dating experience.
* Tinder's Pricing vs. Bumble's Pricing
When it comes to online dating apps, two of the biggest players in the game are undoubtedly Tinder and Bumble. While both of these apps rely heavily on the swipe feature to match users with potential matches, their pricing structures are quite different. Tinder offers a basic version of their app for free, allowing users to swipe right on potential matches and exchange messages with those they match with. However, if users want additional features such as the ability to see who has liked their profile or the ability to swipe right on an unlimited number of users, they will have to upgrade to Tinder Gold. This premium version of the app comes with a monthly subscription fee. On the other hand, Bumble offers users the opportunity to upgrade to Bumble Boost, which comes with similar features as Tinder Gold. However, unlike Tinder, Bumble does not offer a free version of their app that allows unlimited right swipes. Instead, users are limited to a certain number of swipes each day before being prompted to upgrade to Bumble Boost. Overall, the pricing structures of these two apps are quite similar, though Tinder's free version is a bit more limiting than Bumble's. Ultimately, the decision of which app to use will likely come down to personal preference and the features that are most important to each individual user.
*Tinder's Aesthetics/Interface vs. Bumble's Aesthetics/Interface
Online dating has revolutionized the way people date, and two of the most popular apps operating in this niche are Tinder and Bumble. Although both apps have a similar fundamental objective of allowing people to connect with potential matches, their aesthetics and interfaces are quite different. Tinder's interface is relatively straightforward, with the classic swipe feature allowing users to seamlessly browse through profiles and either like or reject them. In contrast, Bumble is stylized with a bright yellow and white color scheme, and a more sleek user interface. A significant difference between the two is that Bumble puts the onus on women to make the first move, whereas on Tinder, either party can initiate a conversation. Tinder's overall design is more oriented towards engrossing the user into the experience. The classic red color scheme and logo are indicative of the app's intended purpose. The app focuses on simplicity, with a no-nonsense attitude towards finding potential matches and messaging them. The app has introduced additional features over time, such as Super Likes and Boosts, but the basics solely consist of swiping to right or left, indicating interest. Bumble, on the other hand, puts a lot of emphasis on empowering women to take control of their dating experience. The app focuses on a more feminine and welcoming design that attempts to set Bumble apart from other apps. One stand out feature is that, for heterosexual matches, women must initiate contact with their matches. This novel approach can mitigate unsolicited messages and provide a more comfortable experience. Bumble, in essence, is a thoughtful approach to online dating that veers away from the negative perceptions of hook-up culture that online dating has acquired in recent years. In conclusion, both Bumble and Tinder make their mark on the online dating scene, but they have different aesthetics and interfaces. While Tinder is more opposed towards hook-up culture, Bumble is more centered around empowering women to make the first move. Ultimately, the choice between the two comes down to personal preference, and the user's ultimate goal when using an online dating app.
* Alternatives If You Don't Like Bumble
If you don't like Bumble, there are plenty of other alternatives out there for you to explore. One of the most popular apps in this domain is Tinder, which is similar in many ways to Bumble, but with a few key differences. For example, on Tinder, anyone can message anyone else, regardless of whether or not they have already matched. This can lead to a lot of spam messages and unsolicited attention, though, so be prepared. Another option to consider is Hinge, which markets itself as a more serious dating platform than the likes of Bumble or Tinder. Its unique selling point is the fact that it requires users to fill out a detailed profile before they can start swiping, which helps to weed out the less serious users. If you're looking for something more focused on the LGBTQ+ community, you might want to check out Grindr or Her, both of which have large and active user bases. Of course, there are plenty of other dating apps out there as well, like OkCupid, Match.com, and Plenty of Fish, all of which have their own unique features and selling points. Ultimately, the key to finding the right dating app for you is to experiment and try out different options until you find the one that feels like the best fit. Whether you're looking for a serious relationship or just a casual hookup, there's sure to be an app out there that can meet your needs, so don't be afraid to take the plunge and start swiping today.
* How To Join Bumble Bantr Live
Bumble Bantr Live is an innovative feature offered by the Bumble dating app. It allows users to participate in virtual events where they can connect and interact with potential matches in real-time. To join Bumble Bantr Live, simply log in to your Bumble account, and click on the "Bantr Live" icon. Here, you can browse through upcoming events and select the ones you wish to join. Before the event starts, you'll receive a notification that it's about to begin, and you'll be able to join the live stream. Once you're in the virtual event, you can interact with other attendees, participate in games and activities, and chat with any matches you make during the live stream. If you're looking to enhance your dating life and meet new people in a fun and interactive way, Bumble Bantr Live is an excellent opportunity to do so. So don't hesitate to give it a try and see what all the buzz is about!