Friends With Benefits Vs Dating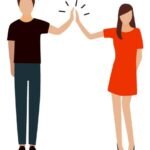 Friends with benefits is a type of relationship between two people who know each other, but do not date each other.
It is not romantic, and it does not involve any pressure. Instead, it is a means to an end for both people.
Ultimately, it is a way for two people to enjoy a sexual relationship without having to worry about a romantic relationship.
Friends with benefits is a relationship between two people who know each other without really dating each other
A friendship with benefits is one of the most popular types of relationships, because it allows people to get to know the opposite sex without experiencing the usual stresses of dating. This type of relationship is particularly attractive to people who are afraid to date. It also allows people to meet the opposite sex without worrying about what to do if their relationship ends. However, there are some important things to remember about this type of relationship.
The most important thing to keep in mind when getting involved with a friend with benefits is that the relationship is not serious and can lead to developing feelings for one another. However, a friend with benefits is a good option if neither person has special feelings for the other person. In a friends with benefits relationship, physical intercourse is usually free and without any commitment.
A FWB relationship usually begins as a casual hookup. However, it can also develop more naturally. Many people look for these types of relationships on dating apps and sites. It's best to state your intentions in your profile before reaching out to a potential match. Another option is to look for your friend in person.
Friends with benefits relationships can be beneficial for many people. They can be a lifeline for someone who is going through a rough time. Friends with benefits can also help people who have been traumatized by past relationships. It's also beneficial for aromantic people or those who have open romantic relationships.
Platonic friendships can be very rewarding and beneficial for both parties. The friendship can be deep and meaningful without causing sexual attraction. It can also develop into a more intimate relationship if the two people feel more connected with each other in the future.
It's a lifestyle and a means to an end
Dating has a long and varied history. While it started as a way to meet people, it has since evolved into a more serious endeavor. In the 20th century, it became a means of finding love. It now refers to a romantic and sexual relationship that is considered a "trial stage." Dating became less formal and more common as technology advanced, allowing people to date without face-to-face contact. In the past century, cars and other technological advances have increased the number of dating opportunities.
Dating is a modern social practice. It is often linked to other social institutions, such as marriage and the family, but the rituals of dating differ a lot from those in North America. Dating has adapted with the advances in technology, medicine, and society. While dating has developed to be different from previous eras, many countries continue to practice arranged marriages, require dowries, or forbid same-sex pairings.
It's a means to an independent sex life
Dating is a very common way for people to have sex outside of marriage. While it was traditionally done before marriage, nowadays it has become a common option after divorce. Dating has evolved greatly with the advent of new communication technology. You can communicate with people across the world without ever meeting them face to face. Dating has also become easier with the advent of cars, which made backseat sexual exploration a reality.
It has boundaries
Friends with benefits are not exactly the same as dating. It's important to know what to expect from these relationships so that you can make the right decision for yourself. While friends with benefits may not be romantic partners, they do offer emotional support and fun activities. Nevertheless, you should never treat them as stepping stones to a more serious relationship.
Friends with benefits relationships are often complicated. While it's possible to stay friends with a person you enjoy spending time with, you should always make sure you've laid out your feelings early on so that you can avoid hurt feelings or false hope. As soon as you've laid out your feelings, your date can reciprocate.
One of the biggest signs of a serious relationship is the fact that the person you're dating is interested in you and your life. You'll also want to make sure that you spend enough time with each other outside the bedroom. Spending time with each other outside of the bedroom will be a big red flag.
Friends with benefits relationships are often non-exclusive, but both parties are free to date whoever they want. However, this doesn't mean that you have to disclose everything about yourself. This can lead to jealousy and may also lead to a breakdown in the relationship. In a friend with benefits relationship, both people can maintain their independent lives, so it's important to discuss boundaries early on.
Friends With Benefits can be a good option for some people who don't want to make a commitment to a partner. Friends With Benefits (FWBs) are often nonexclusive, but they have the potential to develop into more serious relationships. Dating is not as serious as dating, and you should consider the benefits of both.
Friends With Benefits relationships are generally more open and sustainable. Although the intimacy level is generally lower, FWB relationships can lead to sexual chemistry.