Online Dating 101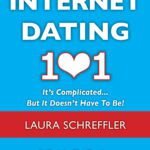 This article outlines some tips to be successful in online dating. These tips include creating a good profile, how to avoid scams, and how to get to know people before you meet them. Online dating is a lot more exciting than offline dating, but it's important to know the best practices to get the most out of it.
Creating a good profile
Creating a good profile for online dating is essential for attracting the right kind of singles. While captivating photographs are important, real dating matches are also looking for other qualities such as personality. A generic profile is likely to be ignored by quality singles. Here are some helpful tips for creating a compelling profile:
Your profile should be brief and to the point. It should not contain a lot of personal information, but instead should focus on your current location, job, and hometown. You should also be careful not to write too much about yourself, as you should leave room for genuine interest in other people.
A good online dating profile should also include examples of your hobbies and interests. Include photos of places and things you like to do. Moreover, make sure to include a description of your ideal partner. If you don't know what to write, ask a trusted friend to review it.
A good profile should highlight the best aspects of you. Remember to keep the tone light and positive. Use humor to attract potential dates. Long and boring profiles will not attract women.
Creating a mutual match
One way to increase your chances of finding a mutual match on online dating websites is by sending notes to prospective matches. Mutual notes allow you to send one message before matching, and you can send an unlimited number of notes after you've been matched. These notes appear when the recipient views your profile and become the first message in your conversation. For free users, you can receive one note a week, while premium users receive one each day.
Match's matching algorithm looks at 29 dimensions to determine a match based on mutual preferences. It takes into account your physical appearance, age, and sexual orientation, as well as your interests and hobbies. It also incorporates the behavior of other users to help determine if you and your potential partner are a good fit.
Mutual was founded by two former BYU students in 2014. The app's founder, Bob Carroll, says that the LDS community has high standards, and he hopes that his app can help create a dating environment that complies with their standards. Mutual is free for LDS singles, and it only requires a Facebook account to use.
While online dating used to be considered a seedy corner of the internet, digital romance has become almost as common as e-commerce. In the US, over 40 million people use an online dating site. In fact, one in five new relationships and one in six marriages start online. Websites like Match have generated more than 1.2 billion e-mails since 2005 and 110 million virtual winks in the last six months.
Avoiding scams
Keeping your identity and information private on dating sites and apps can be a great way to avoid online dating scams. Fraudsters use your personal information to trick you into downloading malware or giving out your financial details. You can also check your online identity by using reverse image searches and making sure your photos are not identifiable.
Some common scams are romance scams and false profiles. These scammers pose as a real person to get money from unsuspecting victims. They usually create fake profiles and convince their victims they are in love and dedicated. They may also ask for money for unexpected expenses, such as hospital bills or travel costs.
Scammers often lure their victims into providing their personal details via instant messaging and email. This is tempting as you want to communicate with someone who seems genuine. However, you need to be extremely careful when you receive such messages. Never respond to suspicious messages or send money. Moreover, never give personal information to an unknown person on a dating site. Scammers can use this information to manipulate you or commit identity theft.
Many scammers use cryptocurrency or Bitcoin to lure their victims. While the scammers don't actually ask for money, they will use your personal information to transfer money. This type of online dating scam is also known as "money mules" – people who send money to the victim and then use the money to send gift cards or money to another account.
Getting to know people before meeting them
Meeting someone online can be exciting, but it's also important to make sure you get to know them first. You never know when you might find that perfect match. Before you meet them in person, it's a good idea to learn about each other's interests and hobbies. It also helps to ask open-ended questions.
Often, people present their best side in their dating profiles, and that leads to a more idealized impression of who they are. Getting to know people before meeting them will allow you to adjust your initial impressions of them easily, and will prevent you from feeling like you're meeting a complete stranger.
If you're meeting someone for the first time online, make sure to pick a public place to meet them. Pick a day of the week when the place is quiet, such as Tuesday, so they'll be a little less busy. Also, have a safe word to text or ring, in case of a situation where you might be alone. Using an app that allows for identity verification is another way to avoid getting stranded and unsure.
If you've met someone online, the chances are good that you'll get along well. You may feel instantly connected with each other, and you might even want to meet them. If this is the case, ask them questions about their siblings and sisters and see if there's anything in common.
Asking women questions
One of the best ways to attract women online is to ask them questions. It is an alpha male move that demonstrates your interest and makes you more likely to get a response. The best questions are fun to ponder and specific enough to prompt a response. You should also avoid using yes or no questions and stick to open-ended ones. The best questions are the ones that make women think and give you a chance to engage her in a longer conversation.
If you're looking for a way to get closer to a girl, try asking her about her passions. This will help you learn more about her interests and help you break down walls. However, it's important not to make her feel judged or make her feel uncomfortable by asking her about her fears or concerns.
Besides being interesting to women, you can also ask them about yourself. Relationship expert Courtney Tracy suggests asking questions without turning it into a pop quiz. She says that you should always ask about the other person's hobbies and interests, so that you can determine if she's worth dating. This strategy is especially useful for online dating. The key is to ask questions that will allow the other person to express themselves as genuinely as possible.
Open-ended questions are a great way to start a conversation and move away from small talk. They also open up a new conversation window, and demand more than a yes or no answer. Such questions can reveal a girl's passion, life plans, or current job satisfaction.
Avoiding love at first sight
Avoiding love at first sight in online dating requires some consideration. Firstly, you have to understand that 'love at first sight' only applies to the first meeting between two people. Online dating isn't intimate or personal, so it is difficult to gauge chemistry or spark without meeting each other in person.
Despite its popularity, the idea of love at first sight has a number of drawbacks. It's important to remember that while the experience can be deeply romantic, it is not necessarily true love. According to a 2017 study, physical attraction alone does not prove romantic love.