OurSecret Flirts Review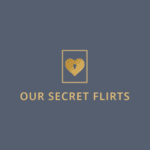 Oursecretflirts.com is a popular dating service where women use phony profiles to lure men. These women bombard men with flowery talk, try to convince them to chat alone, and waste hours on idle conversations. They'll even try to trick you into sending them money, but if you're unsure whether these women are genuine, you can easily tell by looking at their profile photos.
The site is accessible on PCs, tablets, and mobile phones. It is easy to use and requires no registration. The site is free to join, so all you need is a good internet connection and a good phone. The site is easy to use and has a large user base.
However, it's worth noting that it's a scam, so you shouldn't risk signing up for it.