Do People Still Meet at the Grocery?
The grocery store has always been a popular destination for people to shop for their daily necessities. But with the convenience of online shopping and home delivery, one has to wonder- do people still meet at the grocery store? With the rise of technology, it's become easier than ever to avoid social interaction altogether. However, there are still many reasons why people continue to visit their local grocery store and even use it as a meeting place for socializing. In this blog post, we'll explore the ways in which the grocery store continues to serve as a hub for human connection and community.
Grocery Store Trips: A Social Experience for Shoppers
It's no secret that grocery shopping can be a chore. But for many people, it's also a social experience. From catching up with friends in the aisles to running into neighbors and chatting about the latest community happenings, grocery stores have long been a popular destination for social connection.
So, how can you make the most of this social aspect of grocery shopping? Here are a few tips:
First, be friendly and approachable. Smile and make eye contact with other shoppers. Strike up a conversation if you see someone you know or if someone seems interested in a product you're both looking at.
Second, take your time. Rushing through the store may not only result in forgotten items, but it also means you're less likely to have those chance encounters with other shoppers. So, slow down and enjoy the experience.
Third, attend store events. Many grocery stores now offer events like cooking demonstrations, wine tastings, and live music. These events provide a great opportunity to meet other shoppers who share similar interests and to build relationships with store staff.
By making the most of your grocery store trips as a social experience, you'll not only enjoy the process of shopping more, but you'll also build connections with others in your community. And who knows – you may even discover a new recipe or two!
Grocery Stores: A Popular Destination for Social Connection
Looking for a way to meet new people? Look no further than your local grocery store. With the highest frequency of shopping trips of all retail, grocery stores have become a popular destination for social connection. But how do you make the most of this opportunity?
First, keep an eye out for other solo shoppers who catch your eye. You never know who you might meet while reaching for the same brand of cereal. Strike up a conversation and see where it goes.
Another tip is to hang out in the store's community areas, such as the coffee shop, deli or bakery. Not only can you connect with others, but you can also learn about new foods or recipes.
Finally, take a chance and ask for someone's number. If you've chatted and hit it off, why not ask for a future grocery shopping date? You never know where things might go.
By following these tips, you can make the most of your grocery shopping experience and potentially meet new people. Who knows? You may just find love in the produce section.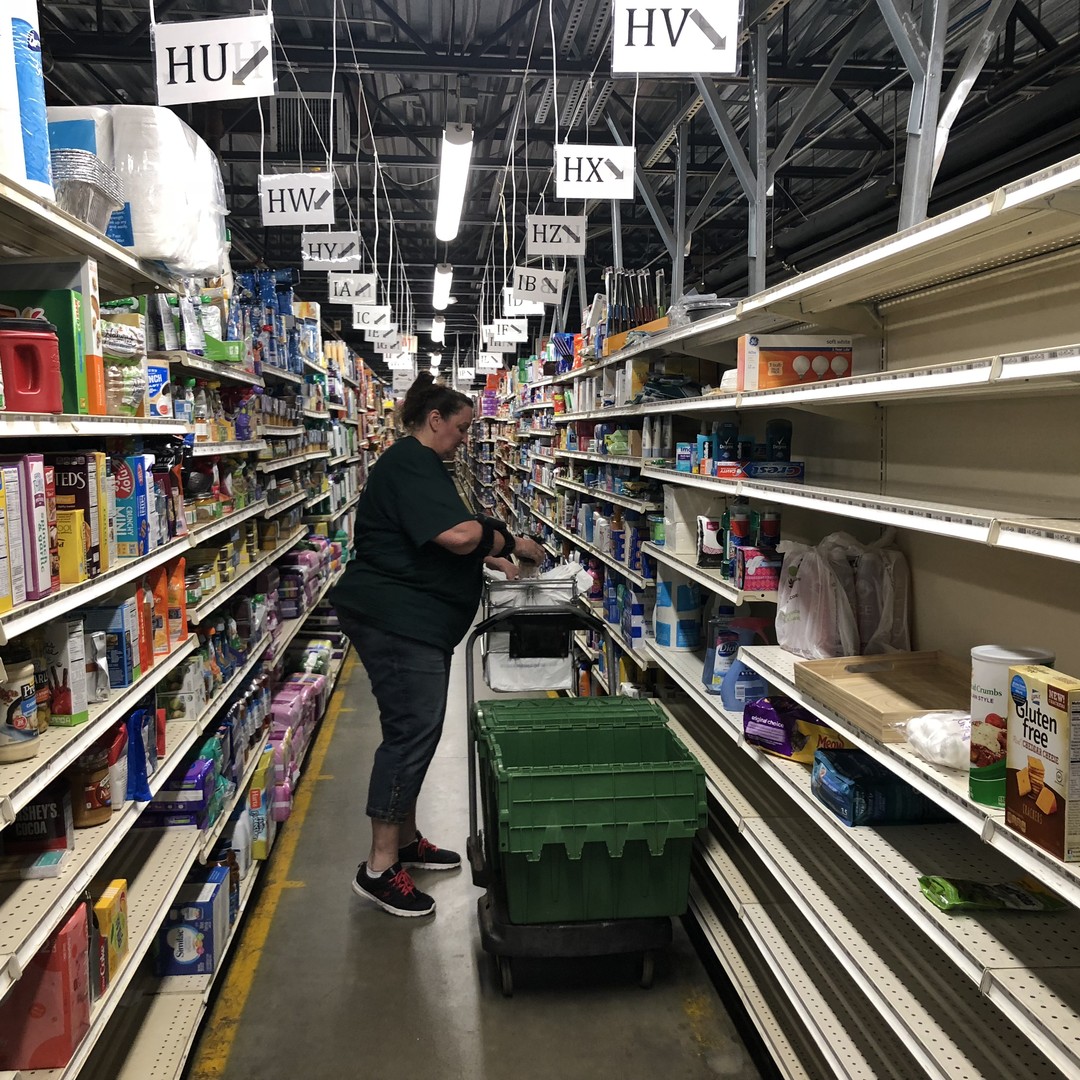 10. Do People Still Meet at the Grocery? Why Grocery Shopping Remains a Popular Social Destination.
Despite the rise of dating apps and the current pandemic conditions, grocery stores still serve as a popular destination for social connection. As Laurel House, a dating expert and TV personality, put it, "the grocery store is one of my absolute favorite places to meet someone."
One reason grocery shopping remains a popular social destination is that it is a low-key, non-confrontational way to meet people. Unlike trying to make small talk at a bar or club, meeting someone at a grocery store does not require deviating from your normal routine. You can simply strike up a conversation while browsing the produce aisle or waiting in the checkout line.
Additionally, grocery stores provide a sense of community and familiarity. Regular shoppers often build relationships with staff and fellow shoppers, creating a welcoming and comfortable atmosphere. This can make it easier to strike up a conversation with someone new.
Some stores even encourage social interaction by hosting events like cooking classes or wine tastings. These events bring people together based on shared interests and can lead to connections beyond just dating.
While grocery shopping may not be the most obvious place to meet someone, it remains a popular destination for social connection. So next time you're grabbing groceries, don't be afraid to strike up a conversation – you never know who you might meet.