Best Dating Profile Pictures For Guys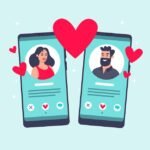 Utilizing the right dating profile pictures can help you find your ideal match. It's all about captivating potential matches' attention and creating a good first impression, but using unflattering photos could mean having little chance of meeting your ideal match, so take time to get it right.
The ideal dating profile pictures for guys should not only be visually captivating, but also convey a strong sense of personality and self-assurance. A well-curated photo portfolio will demonstrate that you're an adventurous soul who takes pleasure in life's little pleasures.
A perfect dating profile picture should include both a headshot and full-body shot against an interesting backdrop. Additionally, other photos that showcase your personality and interests should be included alongside this one.
Photographs of you participating in a hobby, or doing something fun like traveling abroad can be included. Additionally, photos with your dog or posing in places that reflect your personality and lifestyle are welcome!
Another ideal dating profile picture is a group shot, particularly one with friends or family members. This demonstrates your desire to be active and social – qualities women value highly in men.
When selecting your photos for online dating, keep in mind that first impressions are made within a fraction of a second. In that instant, people subconsciously judge your looks, personality and trustworthiness.
Your body language is an integral element of your online dating profile, and research has indicated that it can make or break you. Studies have revealed that women tend to be more attracted to men who adopt expansive positions (with their arms raised in the air) rather than those who adopt contractive ones (with their arms crossed).
If you want to stand out from the rest, opt for an edgy and unique photo. You could select an image from a rock concert or festival, or maybe take one of yourself driving with the windows down in your car.
Be mindful not to post a picture of yourself in an unhappy mood. Instead, make your face appear natural and cheery by squinting slightly or thinking about something you're really excited about.
The worst online dating photos are those that make you appear fake or have an unnatural smile. Examples of this include wearing sunglasses or hats in the photos.
Aside from having a great dating profile picture, you should also pay attention to how you dress in photos. Most men tend to opt for black suits, but why not add some flair with an eye-catching hue?
Alternatively, you could select an outfit that showcases your figure or highlights its best feature. For instance, if you wear a tight-fitting, fitted shirt then adding a jacket would help complete the shape and balance out any flaws.
Though this tip may seem obvious, it's an excellent one to keep in mind for your online dating profile. When women notice that you wear an eye-catching and unique outfit, they are much more likely to swipe right on you!