What Kind of Bedroom Toys Do You Enjoy?
Some people are embarrassed to go into one of "those stores" and talk about "those things", but the potential for pleasure is enormous. Today, it's not just about quick stimulation ..many of the best brands focus on relaxation, self -love and yes, the orgasm. Luckily, these days you can get just anything online if you kinda know what you're looking for.
One thing that is important to realize from the beginning…
You can find cheap products if you just want to test the waters, but eventually, you'll want quality that won't let you down.
The top toy brands:
Lelo
Most popular vibrators: the Sonia Cruise2 and the Hugo.
The Sonia Cruise 2 uses "cruise control". The vibrator increases intensity, the harder you press it against your body.
The Hugo is meant to increase the male climax's intensity by 33%, which sounds good to me.
Lelo also has other sex toys, even vibrators for couples.
Dame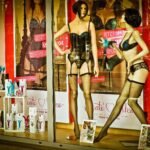 If you are uncertain about what might be the turn-on for you, Dame has a questionnaire to find your perfect sex toy.
OtherTop Sex Toy manufacturers:
Bellesa Botique
Maude
Unbound
Lora DiCarlo
Smile Makers
Ella Paradis
.
Site Statistics
Today's visitors:

0

Today's page views: :

0

Total visitors :

953

Total page views:

1,579