What to Talk About on Dating Apps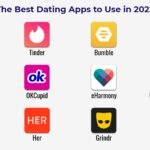 Whether you are a first time user of a dating app or are an expert, it can be difficult to know what to talk about on dating apps. Here are some tips to help you out.
Ask questions
Having a good list of questions to ask on dating apps will help you get a better idea of who a potential date is. These questions will not only help you to get to know someone better, they will also allow you to identify whether or not they have interests that are a match with your own.
One of the easiest ways to get to know someone is to ask them questions about themselves. This will not only help you to get to know them better, it will also make it easier for them to get to know you. These questions can be as simple as asking someone what their favorite country is or how their life is going right now.
You can also ask questions about their past relationships. This is not always something people are comfortable talking about with online matches, but it can lead to a deeper connection. Be sure to approach the topic with clear intentions and empathy.
Avoid the pen-pal mentality
Taking the pen-pal mentality on dating apps can be very dangerous. They might try to give you their phone number and give you a bad experience. You might also receive pictures of naked people or other inappropriate messages. If you are looking for a real relationship, do not let this happen.
The first step to take in avoiding the pen-pal mentality on dating apps is to avoid getting attached to someone in the first place. If you like someone, take the time to ask them out. You can then go on a date. If you do not take the time to do that, you might find yourself getting bored or even disinterested in your date.
The other important step to take in avoiding the pen-pal mindset is to start making an effort to talk to the person you are interested in. It is not always a good idea to keep a conversation going for weeks or months.